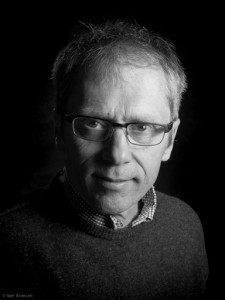 CV
Born in 1958 in Stavanger, Norway
1977,1978 – Summer internal, photographer in Stavanger Aftenblad
1978-1979 – Miltiary service, photographer FO P&I (Forsvarets Overkommando presse og informasjon/Military Headquarter)
1980 – Freelance photographer in Aftenposten
1982 – Staff photographer, Aftenposten, (see: pictures from archive )
Aftenpostens TV (ATV)
Deputy in the photo department
1986 – Deputy in "Teknisk redaksjon" (Editorial technical department).
1989 – Implementation of the first online editorial system in Aftenposten.
Software developer in the Aftenposten IT department
2009-2011 Senior IT-consultant in Media Norge IT.
2012 – Senior developer/architect, Schibsted Norge Digital.
Responsible for implementing paywall on Fedrelandsvennen.
Tech lead/architect/developer in the SND-API project. The api is a central component of the 100%Sport architecture.
Photography
1980 – Freelance photographer in Aftenposten
1982 – Staff photographer, Aftenposten, (see: pictures from archive )
Active member in Asker og Bærum Fotoklubb
Shooting the step by step pictures in the book:
– "Helt enkel HEKLING", Cappelen Damm, 2010.
– "Hekling og Hakking til kjøkkenet", Cappelen Damm, 2012
Р"Klassisk barnestikk 2-8 ̴r", Samlaget 2012.
Shooting the pictures in the book: "Klassisk barnestrikk 0-4 år", published on Samlaget 2013. See book frontpage.
Assisting my wife Tove Fevang who is an author by illustrating her articles in magazines and books.